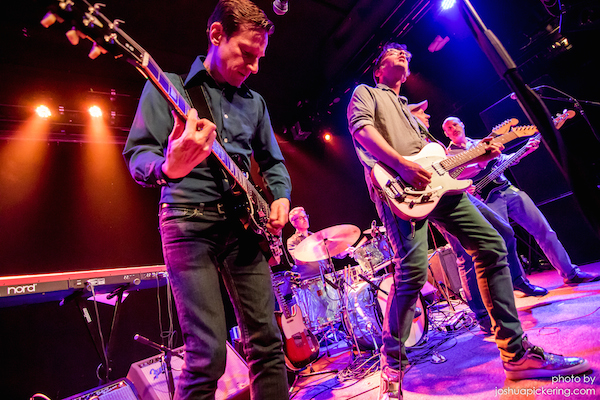 LISTEN/BUY
BIO/INFO
PHOTOS
VIDEOS
PETE WEISS
BANDCAMP
FACEBOOK
INSTAGRAM

The Weisstronauts
Instrumental Twang Surf Psych Spy Rock for the 22nd Century



Upcoming shows


Friday November 3, 2023
New Bedford Art Museum
New Bedford MA
6pm to 8pm

Saturday November 4, 2023
Otto's Shrunken Head
New York NY
8pm

Thursday November 9, 2023
Shore Leave
Boston MA
8pm - 10pm no cover

Saturday December 2, 2023
Bone Up Brewing
Everett MA
(regular "non-holiday-themed" indoor show!)

Saturday December 9, 2023
Lizard Lounge
Cambridge MA
25th Annual Holiday Jubilee !!!
w/ your host Patrick Bryant and special musical guests Fauxmenco, Cotton Candy, Hayley Thompson-King, Josh Kantor, and perhaps others!! More info TBA...



Contact:
via gmail: peteweiss2000


News:


New album, Hamming It Down, was released on Bandcamp on Friday March 3, 2023 !! Easily purchase a download or a physical CD there (or CD's at our shows!)

Pete has reunited with his 80's-era musical brethren, Mike Griffin, Russ Alderson, & Dave Hower. As Valley of Weights, they recently released an astonishing double LP of post-punk/garage/psych originals on vinyl and Bandcamp only, which has garnered high critical praise. Sporadic live shows have been and will continue to be happening. Here's an interview from Scottish music 'zine Pennyblackmusic.

Pete, Nate, Jeff & Kenny have been moonlighting with NYC-based Jack Grace Band, and its spin-off Van Hayride (yes, a country-tinged Van Halen tribute band!) The latter recently toured as opening act for Puss N Boots. Keep an eye out for these 'Nauts members to pop up now and then with Jack and VHR.


Back in the 1990's the 'Nauts "forefathers" were known as Pete Weiss & the Rock Band. They put out a couple of subversive, wildly diverse rock albums before calling it quits (and morphing into what eventually became the Weisstronauts.) Well, in October of 2012 they reunited in the studio and created a new 10-song album. And it's quite good... possibly their best work. Check out the amazingly detailed shot-for-shot remake video of PW&RB's version of Tracey Ullman's "They Don't Know" HERE.


Recent Press/Quotes:

The Weisstronauts are unafraid to dive into any style that fits their current mood. You're apt to hear country stylings, '60s go-go, surf, jazz, soul, rockabilly and blues -- sometimes in the same song. The triple lead guitar lineup gives this band the capacity to, as Keith Richards once described it, "weave" together whatever the muses bring to each track. The guys are accomplished artists who never take themselves too seriously, so you never know where they'll take you next -- I enjoy listening for funny musical quotes embedded within their original compositions. Hamming It Down continues the Weisstronauts' decades-long string of some of most well put-together instrumental albums I've ever heard. You can hear shades of everyone from Buck Owens to Wes Montgomery up in there.
—Mojo Flucke (Fluckwittery, Popdose.com), 2023


Rave review of the new Flat Bottom Cold Greaser album here at the legendary BabySue zine! And another one in Bill Copeland Music News.

Some nice coverage of our July 2015 show at Luthier's Co-op HERE.


The good folks at Foam Totem understand what we're all about!


"Please do not disregard my mind-blowing experience caused by your music...The fact that the Weisstronauts didn't exist 25 years ago should be considered an embarrassment to all musicians."
- Brendan Curtis, co-owner/chef, Plough & Stars

"Then there's the Weisstronauts, who toss major surf rock influences into a blender with everything else they've ever even sort of liked and pull out songs built on combinations that look insane on paper but absolutely kill once you hear them."
- Richard Bouchard, Boston Band Crush 9/15/2010


"Wish I could play with you guys more often than once in a lifetime. Definitely the most fun I've ever had in a band."
- Doug Yule (ex-Velvet Underground) following the 2006 tour

"You guys were the best thing EVER!"
- Mitch Easter, artist (Let's Active, Sneakers) & producer (REM, Velvet Crush, Game Theory, Pavement) following a 2008 show at the Rock 'n' Bowl in New Orleans

"You guys are better than Maiden"
- Paul Logus, producer/engineer (P. Diddy, Pantera, Mary J. Blige, Notorious BIG, the Barnies) stopping by the Rodeo Bar in NYC after an Iron Maiden concert

"You guys were totally way better than Maiden"
- Paul's friend Sean (no, not Combs) in agreement

"If there's such a thing as a forward-thinking surf band, Boston's The Weisstronauts are it. Avoiding the purism that makes so many instrumental retro-fetishists seem redundant, The Weisstronauts combine vintage surf and Nashville chicken-pickin' with cartoon zaniness and spaghetti Western intrigue. They often recall NRBQ's offbeat musical humor as much as Link Wray's reverb-drenched Tarantino fodder."
- Jack Silverman, Nashville Scene

The wonderfully-monikered Mojo Flucke interviewed Pete for Popdose. They chatted about the creative process, garage rock, monkeys with fezes, etc. Check it out HERE.

There's a sweet review of Instrotainment! on Epinions HERE.

New England Music Scrapbook News interviewed Pete Weiss about the Weisstronauts and Verdant Studio. Interview is HERE, about a third down the page.

Pete Weiss was interviewed by C.C. DiGuardia in Northeast Performer magazine and by John Clarkson in the U.K. webzine Pennyblackmusic.